The latest perovskite patent landscape report from cintelliq sees no let up in the number of perovskite photovoltaic patents being filed and published - which now exceeds 2,260. In 2016 and 2017 more than 1,500 patents have been published representing 75% of all perovskite photovoltaic patents published since 2008. At the start of 2018 this grows continues - and by the end of 2018 for are expected the number of patents published during 2018 to bigger than in 2017.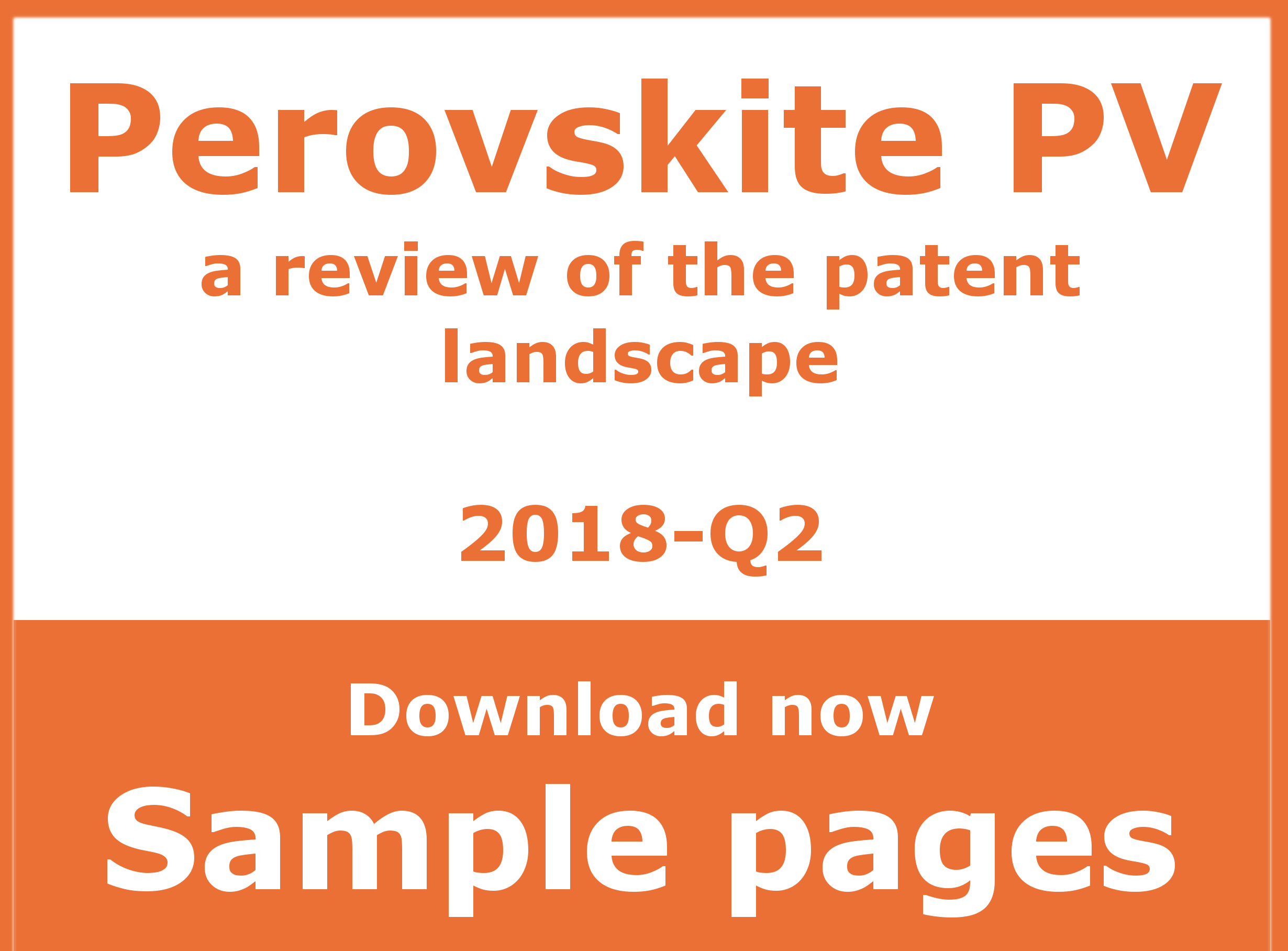 the latest release of the "Perovskite photovoltaic: A review of the patent landscape - 2018-Q2" greatly extends the number of pages of analysis, charts, tables and information to provide readers of the report to quickly get to grips with the rapidly changing patent landscape. Patent data now includes up to end March 2018.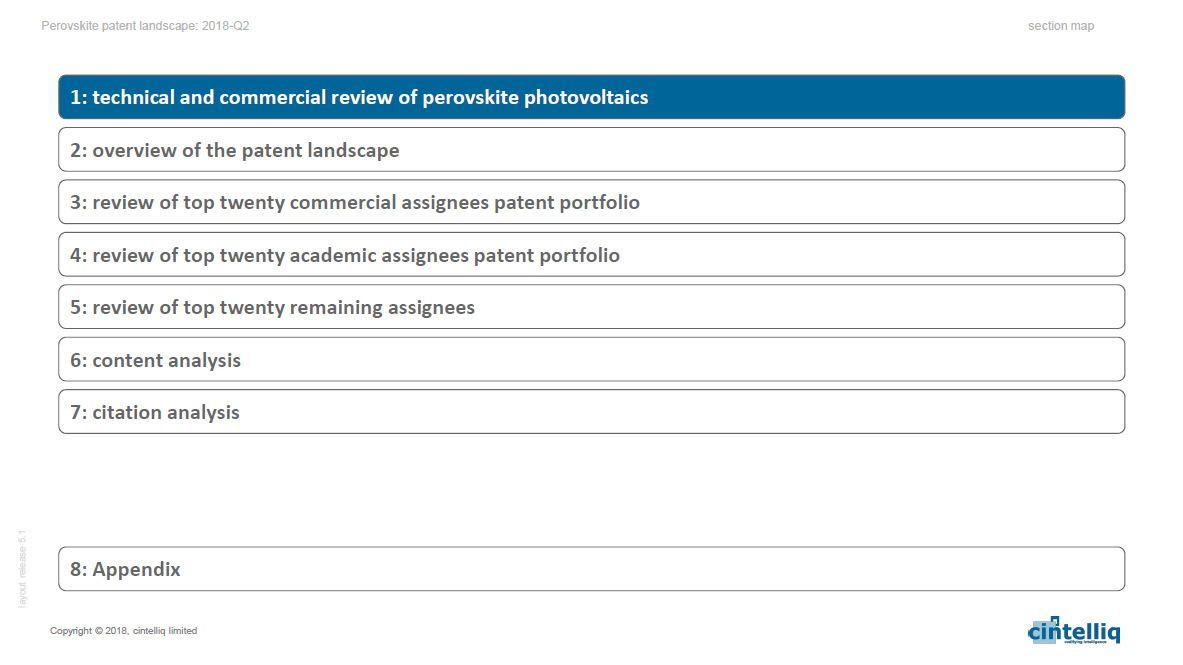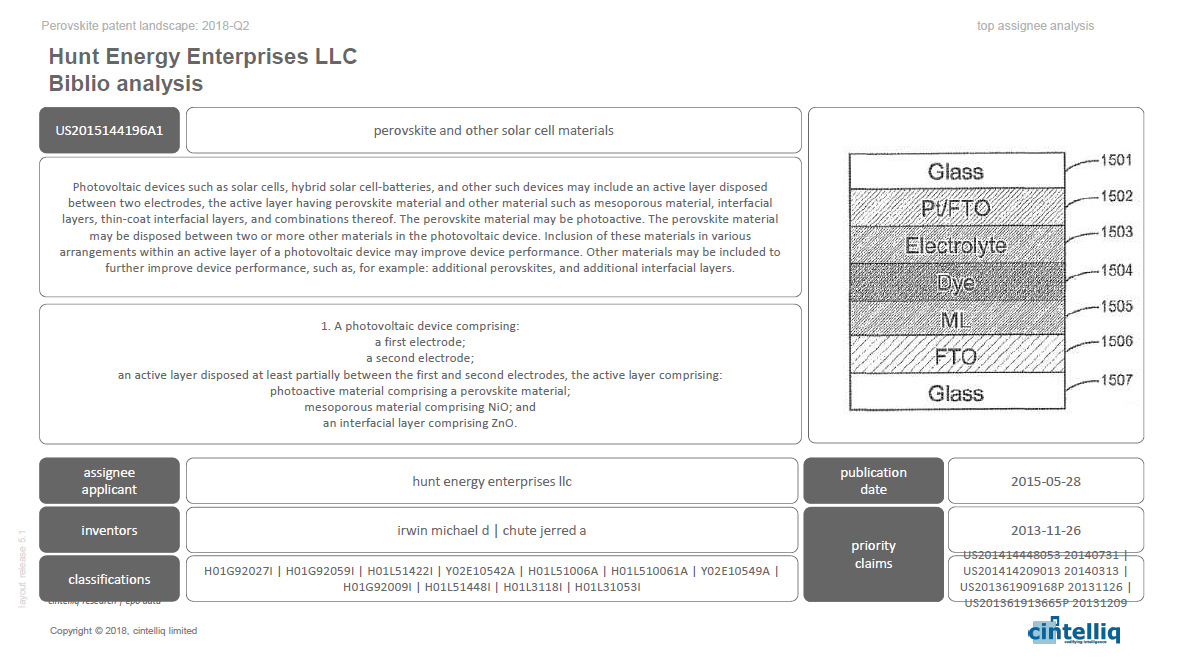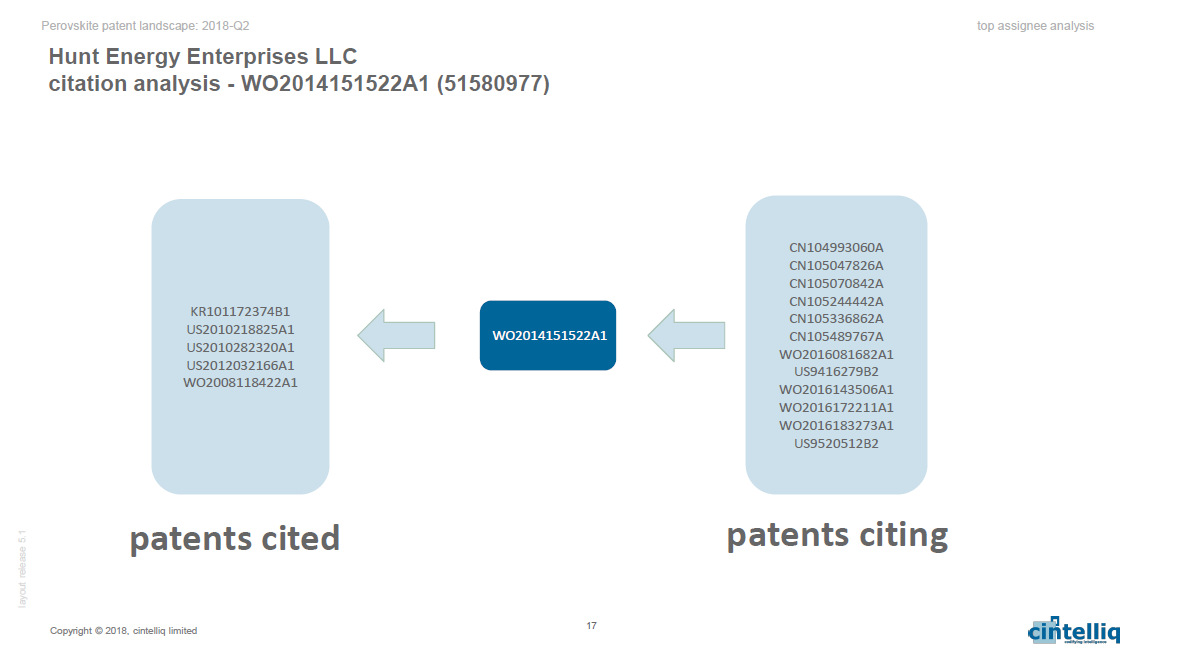 Figure: cintelliq - Perovskite photovoltaics: A review of the patent landscape 2018-Q2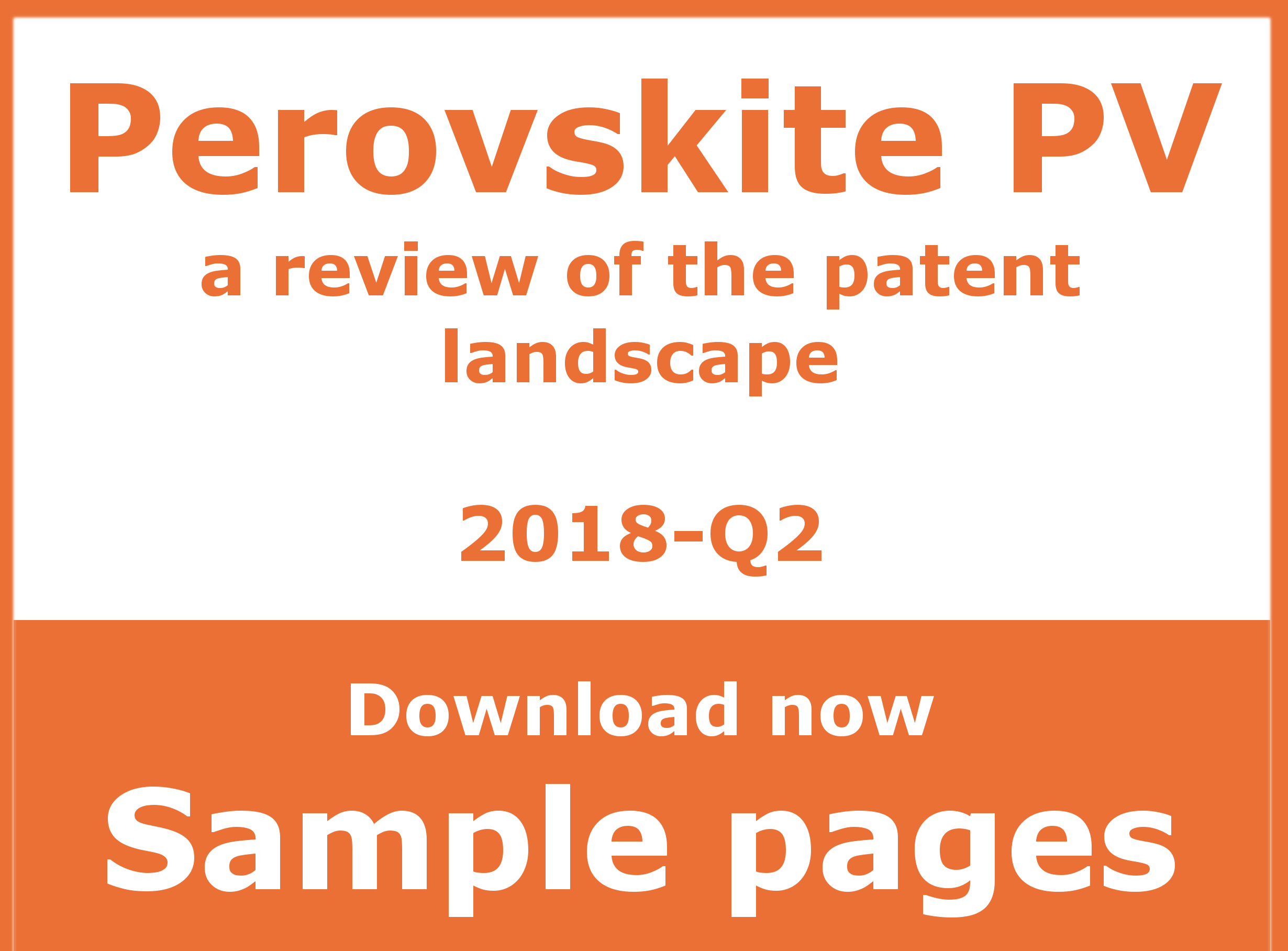 Offers:
Offer 1 - Save GBP 1,500 : Order and pay for the report by end of April 2018 and pay GBP 4,499 + VAT a saving of GBP 1,500
Offer 2 - Six months Updates : Order and pay for the report by end of April 2018 and pay GBP 5,999 + VAT and receive six months of updates
Report expected to be available 1st Week of May 2018
Patent growth continues - 2018 expected to be the best year to date
Oxford Photovoltaics Ltd still holds first place, with more than 120 published patents, with Sekisui Chemical Co Ltd in close 2nd place. Oxford Photovoltaics Ltd is a spin-out company from the University of Oxford and based on the work of Henry Snaith who currently holds the position of Prof at the University of Oxford.
The catalyst for this growth in perovskite photovoltaic patents can be traced back to the publication of an academic paper in 2012 by Henry Snaith1 et al on Perovskite solar cell technologies which showed it was possible to improve power conversion efficiencies to more than 10.9% and at the same time offering route towards a low-cost manufacturing process.
Fast forward to 2018 and technical progress has been nothing short of impressive with perovskite power conversion efficiencies being perovskite solar cell technologies can reach more 22%.
Not only is technical progress rapid but so too has been the transitions to commercial production. Within the past year Oxford Photovoltaics has set up a pilot production facility in Germany as too has Greatcell Solar in Australia and Saule in Poland.
Academics still hold more than 1200 patents compared to commercial applicants who hold around 900 published patents. Chinese and Korean academics dominate.
There are more than 320 granted patents - academics account for more than 210 granted patents compared to commercial applicants who current hold about 100 granted patents.
[1] Henry Snaith Paper: "Efficient Hybrid Solar Cells Based on Meso-Superstructured Organometal Halide Perovskites"