FlexEnable has announced they are collaborating with Yanfeng Automotive Interiors (YFAI) to create an "Invisible A-pillar" concept for an autonomous demonstrator.
FlexEnable provided a 12.1-inch glass-free, conformable organic liquid crystal display (OLCD) that has been incorporated into a car's A-pillar to allow for greater visibility and safety.
Flexenable said the OLCD has a radius of curvature that can go below 3 cm, ultra-thin and lightweight and can be applied to curved surfaces in cars where glass-based displays won't work.
By combining LCD technology with a high-performance organic backplane, FlexEnable can achieve the brightness and reliability required in demanding automotive applications.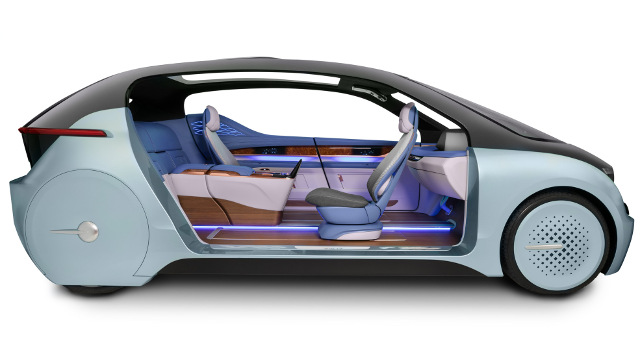 Figure: YFAI/Flexenable - Autonomous car concept with OLCD incorporated in the A-pillar
The demonstrator was recently included in YFAI's XiM17 autonomous concept interior that made its world debut at the 2017 North American Auto Show (NAIAS) in Detroit.
According to Flexenable OLCD technology is compatible with existing LCD production lines, and scalable to large area displays. Due to the use of low-cost plastics and the low-temperature manufacturing process. They believe their technology is the lowest cost flexible display technology available.
Chuck Milligan, CEO of FlexEnable, said, "We are delighted to be working with Yanfeng Automotive Interiors on this innovative A-pillar concept. There is an emerging trend in automotive for more displays and enhanced HMI, which will impact car interior design. Plastic LCDs are an excellent option for OEMs and car brands as they can conform naturally to the curved surfaces of the car to enhance visibility and safety. FlexEnable's technology removes the constraints of glass, while providing the same display quality and reliability customers have come to expect from LCD displays."